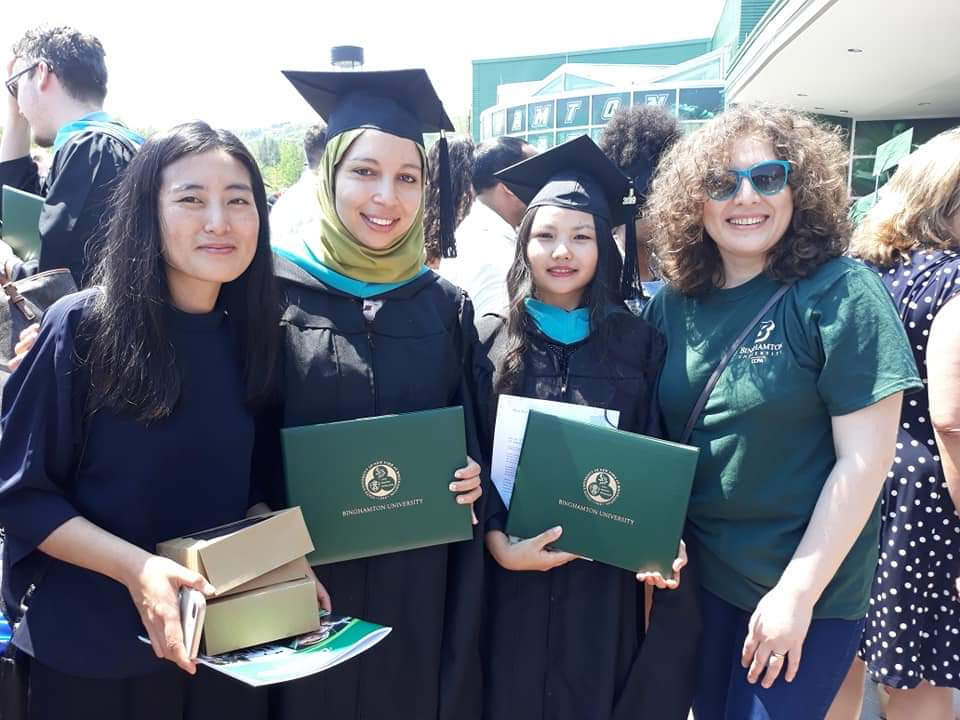 Ls. Ngôhna Sangaichhô D/o Puhpa Vapai & Pihnô Neizi, Chakhai khih, East Maraland cha University of Binghamton, New York tawhta hlaotloh kawpa ta Master of Public Administration (MPA) patlôpa ta Mara Chanô zy chata lapi thiehpa achhih tuapa a vaw châ haw.
Puhpa Vapai nata Pihnô Neizi, Chakhai khihpa saw 9 pazy hry liata a pathôna Ls. Ngôhna he Khazohpa achipa, areisipa nata chyhsa tiama kawpa a châ.
Ls. Ngohna he USA atlô tawhta High School tawhta achu pathao lymâ ta kô 2016 khata St. John Fisher College, Rochester, New York tawhta Bachelor degree vaw patlô tuata, zâhnia liana khata MPA he a vaw patlô heih theipa a châ. Achuna zy vata Europe liata chhao Spain khihpi peimawhpa Messi zy ama palyuna su Barcelona liata a project zy vata varo tlai a vaw y haw hra.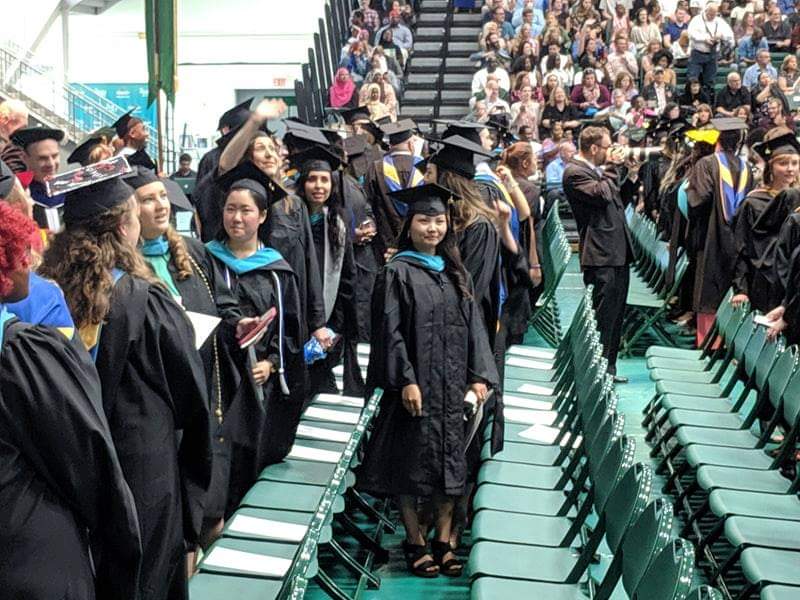 He hawhta achuna sâhpa hlaotlohna to thei awpa ta achhuana ru kawpa ahneipa laihsa siapa eima hneipa he apachy hmeiseih pita, ano he USA liata Marasaw zy apôhkhana py a ypa Mara Community Committee-USA (MCC-USA) liata Education Secretary rai pahnie kawpa ta a vaw châ lymâpa a châpa chhao ahmie hmeiseih.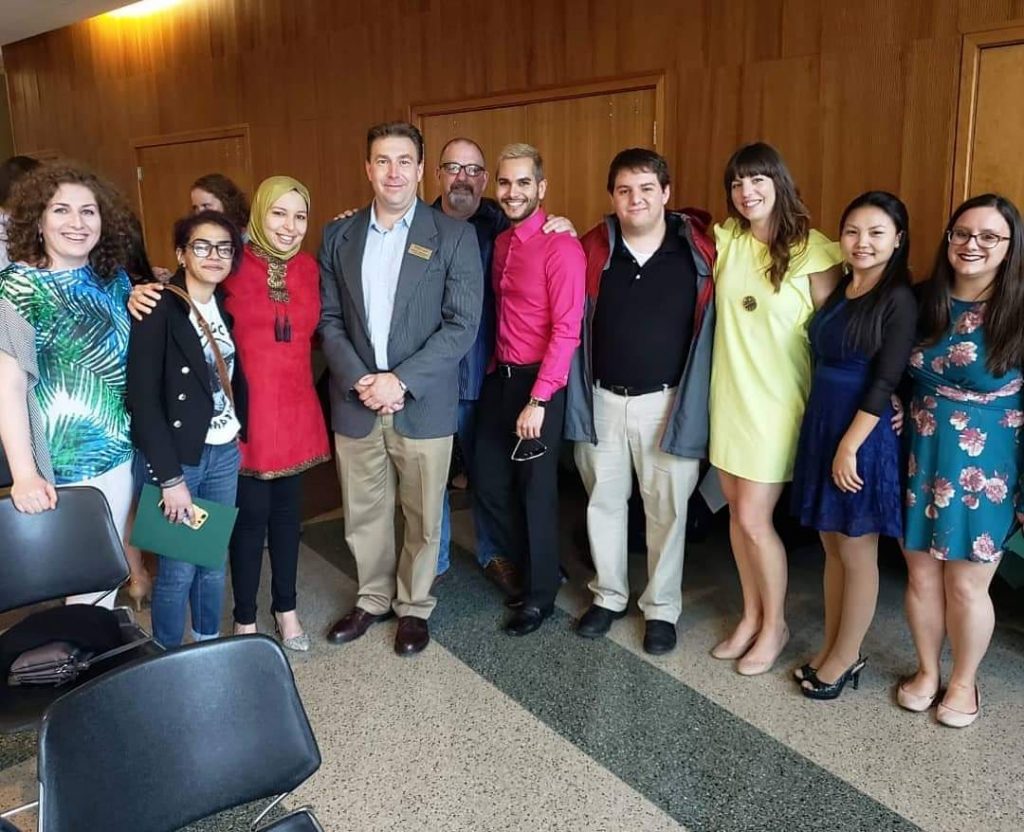 Maraland.NET ta he hlaotlohna atopa chôchâh liata ano palôh nata achu haipazy pasyuna bie rei awpa ta khâchâ ahawhpa cha he hawhta achhy:
"Ahmiatua ta Marapa sawzy ei tha chhana liata tha patlôna bie na hlatupa nata ei lyna noh liata na lykheituhpa nama zydua chô liata ei cha lyvhmeiseih ei."

"Atanoh he hawta MPA zy ei vaw patlô theipa he Khazohpa pha tuna va deita a châ. Keima kyh he hlupi rei awpa chhao y leipata Khazohpa ta ano hmotao theina he chyhsa zyta vaw hmo ei seh tahpa ta keima chô liata arônana apalasapa vata atanoh he hawta MPA zy he ei vaw patlô theipa a châ. Reipakawh viapa ta cha, Khazohpa ta hmoto zydua atao thei khai thlaha na he ei chô liata apalasapa tlu ta a châ hmeiseih. Kei cha sipasapa eima châpa vata eima râh liata school phapa liazy achu thei va na. USA he rapaihpa ta ei puhpa nata 2008 liata ei vaw tlô. He daihti liata Mongyu reih he sâkha hmata thai va na, atahmâ taih chhao Mongyu reih he ei na ru khei kaw chy. Châhrasala, ei nô nata ei paw thlachhâna he Khazohpa ta athei ta, ano ta he degree he eina pie hapa vata adaihti a kaw tlô nahta cha eivl vaw hmô thlahpa a châ."
"He zawzi ta ei nawtah naw achu haipazy hnoh ta thapatlôna ei rei khohpa châ, keima hmahta Mongyu reih zy ei thai leipa ta he hawpa degree zy eivl vaw hmô thlah khiata cha amo zydua cha kei hlata chhao asa viapa degree ama hmô thei thlaha aw. Eima râh angiana he keimo hlata eima Khazohpa ta pahno viata eima râh angiana mopa ta Marasaw achuhaipazy Khazohpa ta thaisona byhnâ hlupi maniah apie awpa âmâ thlah haw. Cha byhnâ eima hmô thei n'awpa ta cha Khapazohpa liata tlokhuh apahniepa ta, tiama kawpa nata hnabeiseihna lai kawpa ta eima chu pazao lymâ khia ta cha, cha byhnâ cha Marasaw achuhaipazy chata a châ thlah ha aw na tahpa he ei rei kho," tahpa ta Ks. Ngôhna ta Maraland.NET a chho.
He hawhta hlaotlohna ato theipa he apachy pita, eima palaikhei hmeiseih.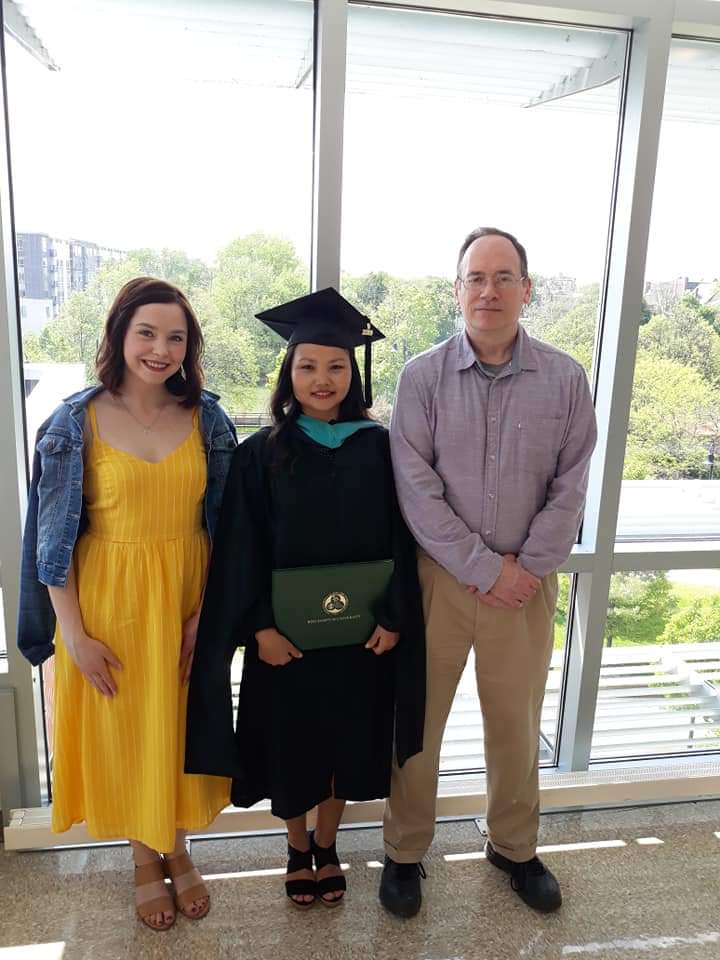 Asie laih lymâ n'awpa liata Abeipa ta byhnâ pie sala, Marasaw zy chata Khazohpa ta byhnâ pie via lymâ mawh sy.