Târi 21 Pamih, 2019 noh liata Mara Christian Church of America(MCCA) ta Marasaw byhnâ atlô kheituhpa nata sapa nata thlahpa liata khaihna maniah avaw pie papuatuhpa Khazohpa chyhsa Pihnô Rev. Vaili nata a chhôkhazy cha tlyna ama hnei.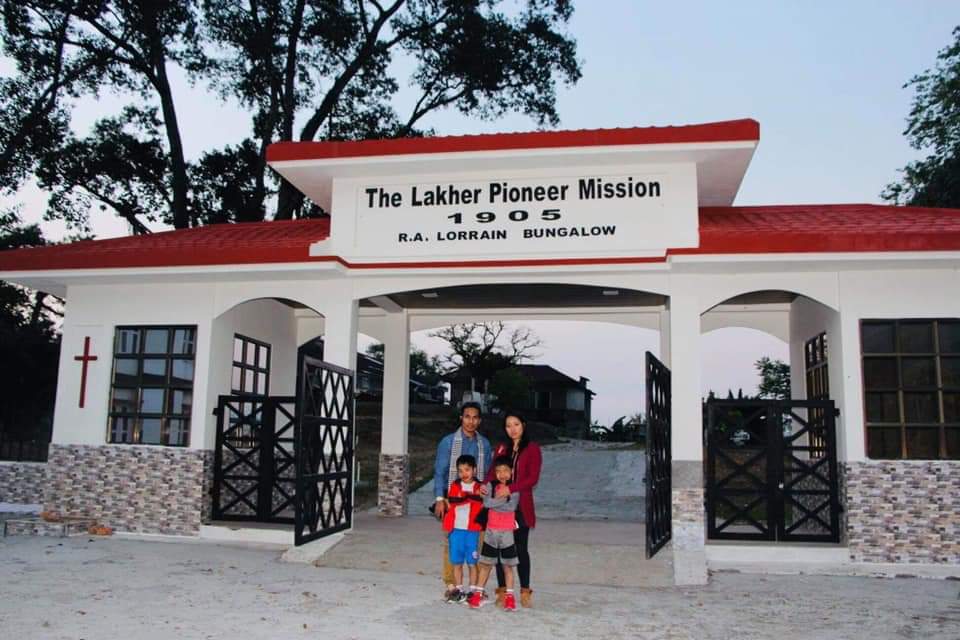 Pihnô Vaili tlyna liata Awnano vyuhpa ta daihti hmâna ahneituhpa he, MCCA Church Indiana Secretary Machâ Z. Eric Notlô châ ta, MCCA Church tawhta patohpatiapa nata Awnanopa ta amâ lyna bie sôh kawpa zy cha, ama chhôkha hnohta hlâna nata chakaona chyupa chhao a hnei.
He chakaona rônah kawpa liata Mara Christian Church of America 🇺🇸 ta eima Missionary hnôh chaipa Pihnô Vaili chhôkha hnohta amâ lyna lymâ châta Rs. 1,30,000.00 ama thyupakhyoa cha hlâna eima hnei thei hra.
He programme pha kawpa a hmâ thei awpa ta apatohpatia tuhpa MCCA Center luhpa zydua hno chhaota Awnanopa ta alyna bie ama hlâ chanei heih hra.
Khazohpa raihria chakaona kyh liata ama mokhaoh apavâthai ziezy vawhmô pasia hei pita ama chakaona chôchâh liata chhao sahlao zydua ta eima reithai hmeiseih.
Abeipa tawhta byhnâ adaotuhpa nata apatohpatia tuhpa zydua hnohta thlaochhina byhnâ pie rili mawh ei sy.
Mara Christian Church of America he April 27, 2013 kô liata Marasaw zydua sapa nata thlahpa liata eima laisei thei nawpa châta vaw paduapa achâpa hawta, MCCA heta Marasaw zydua châta atao theipa maih liata phupy pananona hnei leipa chakaona he ahria papua via lymâ aw tahpa Machâ Eric he ta a reih.
Tahmâ he Indiana, Baltimore, Georgia nata Charlotte zy liata MCCA Awnanopa padua hawpa a châ.
(Admin, MNN. Source: Machâ Z. Eric Notlô.)