USA liata college kiahpa ta a y haipa Mara khydi St. Tlo Thie cha football scholarship University hluhpi tawhta a dao. Maraland.NET ta eima lykhei hmeiseih.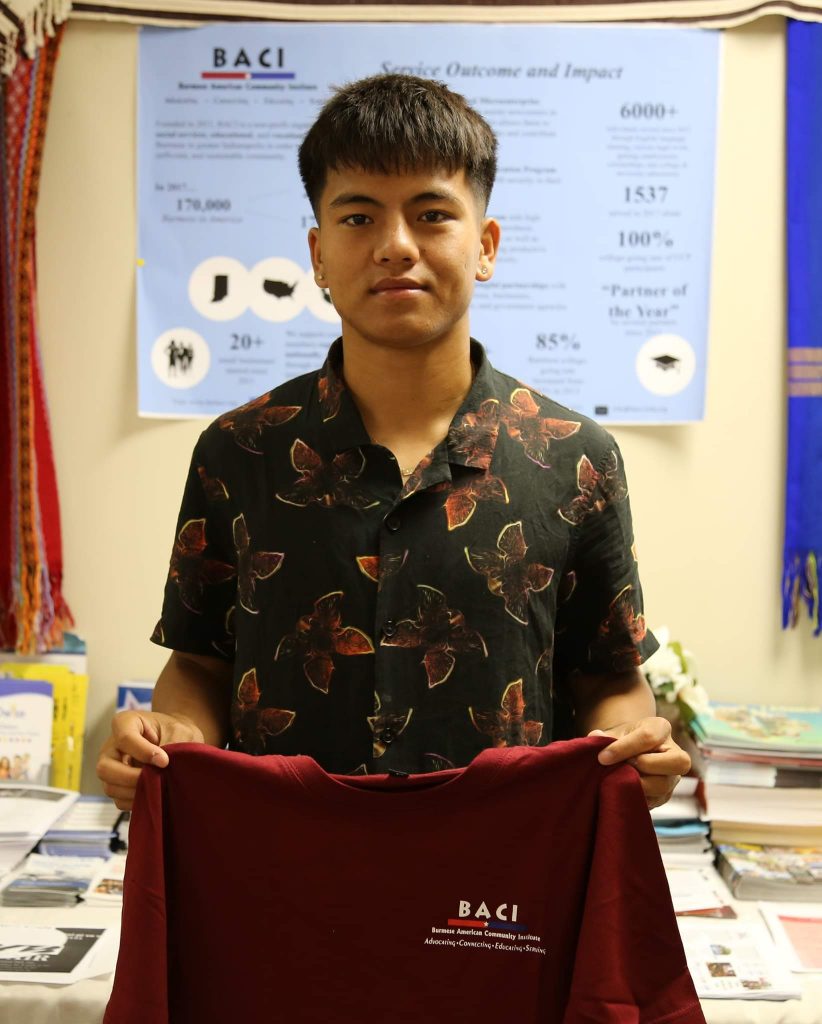 BACI ta he hawhta Mongyuh reih lata thatih ama papua:
Congratulations to Tlo Thie!
Tlo has been offered Full Soccer Scholarships from several Universities and Colleges in the USA, including from West Texas A&M University and Lyon College, Arkansas.
Born and raised in a remote and tiny Village in the Mara Area of Central Chin State, Myanmar, called Aru Village, where no electricity nor proper water supplies are available, Tlo is currently attending a College in Iowa State where he plays Soccer with full scholarship.
Today, Tlo took a time to stop by at the BACI office and our staff and interns celebrated with him for his outstanding achievements. We are so proud of him and we wish him the best of luck with his College and Soccer team whichever team he will be playing next season and beyond!
A sie laih lyma n'awpa liata Abeipa ta byhna pie tlai mawh sy.