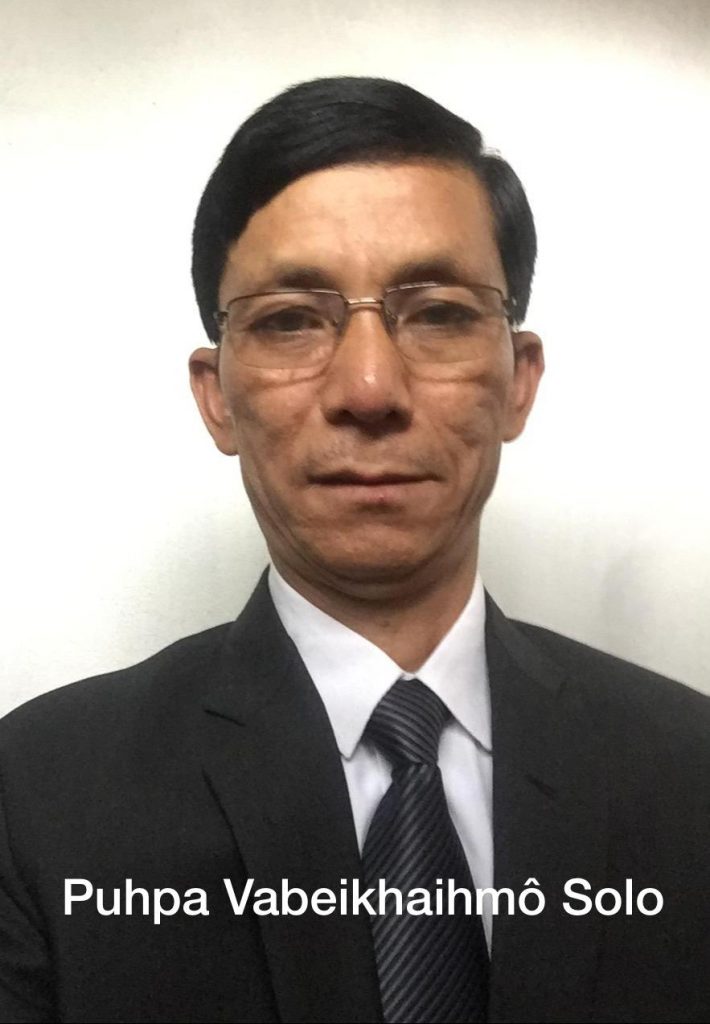 Marapa zy ta Autonomous District Council eima hnei theina chhâpa chôchâh Puhpa Vabeikhaihmô Solo ta a rohpa Article chyu sia kawpa he vaw reih hra tua mah y:-
Missionary nah chhithana ry liata târi 4/1/1945 pa ta Puhpa L.L. Peters, ICS Supdt. of Lushai Hills hnohta Council hiana Puhpa Chhohmo Hlychho Saikao Beipa nata Mara Bei(Chiefs) 22 zy ta ama vaw pangia.
"We ask that this petition of all the Lakhers Chiefs shall be reported to the Govt, Assam with all possible powers" târi 3/11/1945 pa ta 20 Chiefs ta Council hiana ama vaw pangia heih.
"We, the Lakhers Chiefs would like to express to you what we want most for your sympathetic consideration and orders" târi 1/4/1947 pa ta vaw pangia heih ei ta.
"If this is not at all possible, then we the Lakhers in the south Lushai Hills ask that we and our country be given over to Burma so that we shall all be one there. We have no desired to join in with the Mizo Union" tah pa ta târi 7/7/1947 lia chhao ta pangia heihpa a châ.
Khazohpa nata Missionary & Mara Beizy hriapasana vâta Puhpa Rastumji, ICS Commissioner for Lushai Hills ta Puhpa L.L. Peters, ICS Supdt. of Lushai Hills baona zawhzi ta târi 31/7/1951 pa ta Pawi-Lakher Regional Council cha a vaw pih haw.
Khazohpa cha reithaipa ta y lymâ mawh sy.
Eima Missionary nahzy "Noh khaihpa ry liata chareipa Marapazy pi ta chaw my beih aw ma pi".
He hawhpa a châ no ta Political Party thokhazy ta District Council eima hmôna kyh liata zawpi dôvei achhuahpa ta, District Council hiana daihti liata ahlao hrapa hawhta ama reih tyhpa he HAIPA na a châ tahpa pahno ei suh u.
Mara Freedom Party(MFP) deikua cha â hlaohli tlai.
Chavâta tahmâ ta eima râh liata Political Party zydua he Dist. Council ama vaw hia nota eima râh lia y mâh tlâ vei ei.
Eima Missionary, Mara Chiefs nahta MFP ngâlâh he Council eima hmô thei nawpa ta Khazohpa ta CHHAICHHI ta a hmâh ei.
He he Marapazy pi ta asiapa ta eima pahno awpa a peimawh.
NB: He Article pha kawpa rohtuhpa he Puhpa Vabeikhaohmô Solo, New Colony, Siaha liata pahrâpa a châ.
(Dated 22 August, 2019)
Related Article :- Direct Funding – a phana nata eimâ thôhkhei awpa