East Maraland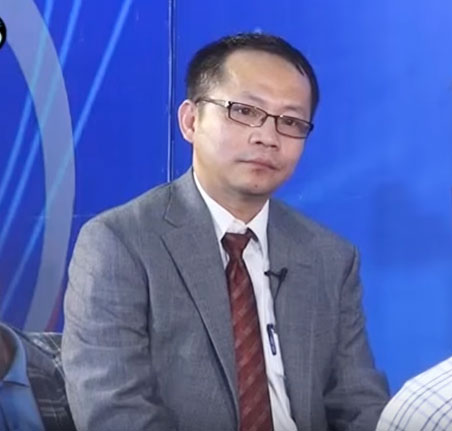 Dr. Ngo Cho Le, J.D.
Post-Doctorate Scholar
Indiana University School of Law
Bloomington. IL, USA

Location and Size 
East Maraland has a total area of 11,200 square miles (approximately). It is located in the northwestern site of the Union of Burma. It lies between 22 N and 22 and ½ N latitude and between 93 E and 95 E longitude (approximately). Maraland is bounded by Matu and Zotung in the east, Haka and Thangtlang in the north, West Maraland and Bangladesh in the west and Khumi and Arakan State in the south.

Physical Features 
East Maraland is covered with mountains, only about 3 percent of the area is plateaus and about 2 percent of the area is plain. The plain areas are to be found in the Bino river, Tisi river, Sarau river, Tola and Kula valleys. The widest plain is Phiaphaby (64,000 square acres, approximately). The highest mountain peaks are Hrokietla (7,700 feet approximately) and Sawhmotla (6,800 feet approximately). 

Rivers
The great rivers of East Maraland is Beino vaw (vaw means river). After raising in the plateaus of Hava, Beino flows through Hakha township, East Maraland, Thangtlang township, Mizoram state, Arakan state and falls into the west of Bengal sea near Akyab. Motor boats ply on this river during the rainy seasons. Another small rivers are Tisih, Sarau, Tola, Kula, Mala, Hoha, and Laki.

Climate 
The climate normality made the land comfortable. The average of summer temperature is 95 degree F, but in the winter sometimes on the rainy day, pieces of ice used to fall along with raindrops. In average rainfall of Maraland in a year is 150 inches.

Forest and Animals 
Forests of evergreen trees and bamboo are mostly found in East Maraland. Monsoon and leaf fall forests can be also found in somewhere. Different type of wild and domestic animals are found in different parts of the land. Main domestic animals are pigs, cows, buffaloes, goats, horses, goyals, ducks, fowls, dogs, cats, sheep, etc are also keep in Maraland.

Agriculture 
Nearly 90 percent of the population of East Maraland depends on agriculture for their livelihood. Maraland is self-sufficient in food. The main crops are rice, maize, tobacco, cotton, tea, and different kinds of pea and orange. East Maraland also grows sugar cane, millets, potato, sunflower and variety of vegetable.

Industries 
There are no machinery industry manufacturing in East Maraland. Spinning dresses, bamboo goods, cane goods, and wooden goods are products of East Maraland.

Communication 
There are no airways, railways, and motor roads in East Maraland. There is short waterway in East Maraland, which is through River Beino. It is very important for trading and Salyutlana village is the most important port of East Maraland. A jeepable road in under construction from Rezua to Lialaipi.

Trade 
East Maraland exports rice, bamboo goods and some domestic animals for meat. The Maraland imports clothes, foods, medicine and other machinery instruments from outside.

Population and Settlement 
East Maraland has a total population of 28,500 (approximately). The native inhabitant of Mara belongs to the Mongoloid. There is no other racial division in East Maraland. The principal language is Mara.Christian is the dominant religion in Maraland. Full percent of the population is Christian and different churches of Maraland are Mara Evangelical Church, Mara Baptist Association, and small local churches.

Government 
There is no government office or body in Maraland. Maraland is divided into three parts and different townships of other tribes control each part. The north group of Maraland is governed from Thangtlang (Lai tribe), the center is governed from Matupi (Matu tribe) and the south group is governed from Paletwa (Khumi Tribe or Arakans).Mara peoples firmly adopted that:The State (nation) is created by God.The State (nation) is loved by God.The State (nation) is governed by God.The State (nation) is judged by God.The State (nation) is forgiven by God.

Education 
Primary and Middle schools are a free education system. Burmese is medium of instruction in those schools. There is a High School in Lialaipi. There is no college or university in Maraland.

Politics 
Since independence of the Union of Burma, Mara peoples elected two Member of Parliament members namely Matlei Chozah (John Mangtling Cinzah) (L), and Ro-U for their representatives to Union Parliament. Most prominent political leaders from Mara peoples were Pu Ma Bau, Pu Hiva, Pu Lai Ma, and Pu Si Kho.Pioneers in EducationThe following persons are the earliest educated among Mara peoples. (Approximately from 1966-1975)Rev. Haidau B.Sc., B.R.E (General Secretary of MEC)Ku Tha B.Sc., M.Sc., B.Ed (High School Teacher)Za Kho B.E., B.R.E (Chief Engineer)Hao Chha B.V.S (Township Vetenary Officer)Za Mi B.Ed (Towship Education Officer)Lai Ma B.A., LL.B., M.Th (Principal, MTS)Dr & Rev. Zalei (L) B.Sc., B.D., M.Th., Th.D (ex-director of Mission)Mai Pa B.Sc., M.Sc., B.E (Sub-Divisional Officer)Jeru B.Sc., B.Ed (High School Teacher)Thla Lei B.Sc., B.Ed (High School Headmaster)Vahei B.A., B.Ed (High School Teacher)Le Va B.A., B.Ed (High School Teacher)Le Hmo B.A., B.Ed (High School Headmaster)Rev. Lai U B.Sc., B.D (Missionary to S. Africa)Si Kho B.A (Investigation Officer)Chha Mau B.A., B.Ed (Middle School Head Master)Chha Vai B.A., B.Ed (High School Headmaster)Khosa B.A., B.Ed (High School Headmaster)Tha Ki B.A (High School Teacher)Sa Ma B.A., B.Ed (High School Headmaster)Zaw Saw B.A (Assistant Bank Officer)Sa Chho B.A., B.Ed (High School Headmaster)Raw Ma B.com (Township Revenue Officer)Sa Mau B.Th (Middle School Headmaster)Rev. Chhai Thie B.Th (Mara Evangelical Church)Bie Zo B.Th., B.D (ECM, MEC)Hie Chai B.Th., B.D (ECM, MEC)

Mara Villages

Paletwa Township
Saolo tlana (PS)
Thiahra tla (PS)
Maw tla (PS)
Isaku para (PS)
Bakala (PS)
Bakala tla (PS)
Mara hla (PS)
Sinlet wa (MS) (PHC)
Ralie (PS)
Raka (PS)
Rari (PS)
Sau-u tlana (PS) (PMS) (HC)
Laimi (PS)
Ma-u (PS)
Salapi (PS)
Saiha (PS)
Patheitla (Ta-ao) (MS) (HC)
Patheitla (upper) (PS)
Potia (A) (PS)
Para (PS)
Tlopi (PS)
Heima Tah (PS)
Heima Pih (PS)
Chali (PS) (HC)
Lovaih (PS)
Sahmie (MS) (HC)

Matupi Township
Satu (PMS) (HC)
Pasei (PS)
Lialai Tah (PMS) (HC)
Ah-ru (PS)
Taubu (PS) (PMS) Pamai (PS)
Chakhai (MS) (HC)
Sosai (PS)
Teina (PS)
Tisi (PS) (PMS) (HC)
Taula (PS)
Lialaipi (HS) (PHC)
Potia (B) (PS)
Chapau (PS)
Zaomae (PS)
Dawlei (PS) (HC)
Mala (PS)
Sabypi (MS) (HC)
Sabytah (MS) (HC)
Hloma (PS)
Lochei (PS)Leika (PS)Lythatla (PS)

Thangtlang Township
Locheitah (PS)
Locheipih (PS)
Ngephepi (MS) (HC)
Thlie-ngai (PS)
La-ao (PS)
Lelai (PS)
Ngephe (Sizo) (PS)
Khipilu (PS)
Meisako tla (PS)

Notes : PS = Primary School. MS = Middle School, PMS = Private Middle SchoolHS = High School, PHS = Private High School, PHC = Primary Health CenterHC = Health Center

Mara Evangelical Church
Mara Evangelical Church was reconstituted in 1984 by unifying the Mara Independent Evangelical Church (MIEC) and the Mara Independent Church (MIC). The headquarters is located in Lialaipi and the other important departments and mission offices are vested in Sabypi. The current General Secretary is Rev. Haidau B.Sc, B.R.E (MIT), the first graduate among East Mara peoples.Mara Evangelical Church has a mission office in Akyab and all mission works are operating from this office. Current mission director is Rev. Sitlo, who hold B.A., B.D., M.Th. Mara Evangelical Church does not receive any funds from outside but members' contribution is the only source of its income.The following is a glance of Mara Evangelical Church's Capital Income from 1990 to 1994. (The data is provided by MEC Accounting Department)1. 1990 Income Ks. 701,275.002. 1991 Income Ks. 777,336.003. 1992 Income Ks. 1,089,955.164. 1993 Income Ks. 1,709,761.195. 1994 Income Ks. 1,781,889.61

Additional Information [Ethnology of CHIN, MARA] 
CHIN, MARA: a language of India
SIL code: MRH
ISO 639-2: sit
Population 22,000 in India (1997 IMA).
Population total both countries 42,000.
Region Assam, Lushai hills; Mizoram, southern.
Also spoken in Myanmar. Alternate names LAKHER, ZAO, MARAM, MIRA, MARADialects TLONGSAI (TLOSAI-SIAHA), HLAWTHAI.Classification Sino-Tibetan, Tibeto-Burman, Kuki-Chin-Naga, Kuki-Chin, Southern.Comments Close to Shendu. Reported to be affiliated with Lai (Haka Chin).

A Scheduled Tribe in India. A subgroup of Mizo (Lushai). SOV. Roman script. Christian nearly. Bible 1956.Also spoken in: Myanmar Language name CHIN, MARAPopulation 20,000 in Myanmar (1994 IMA).

Alternate names MARA, LAKHER, ZAO, MARAM, MIRADialects TLONGSAI, HLAWTHAI, SABEU.Comments Close to Shendu. SOV. Bible 1956. See main entry under India. Ethnologue Mara is available online: 

(last visited on March 1, 2003).
Last Updated ( Saturday, 19 April 2008 )