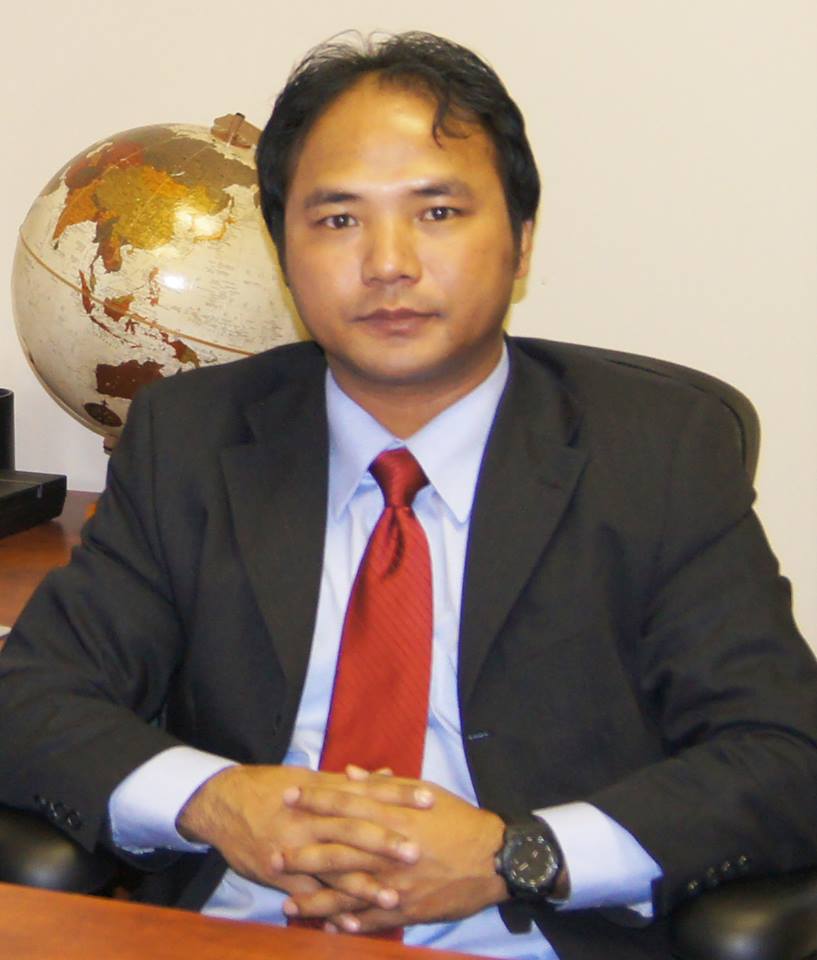 By Elaisa Vahnie
September 16, 2007 (Sunday)
Maraland Gospel Centenary Alyna Samaw Ei Cha Hlâ Ei!
Rei awpa Biehria beitlahzy: [Isaih 60:1; Biechhotuhpa 12:13; Zawhana 15:11,12; Kalati 6:2; Hebrai 13: 16]

Marâh Gospel Centenary he Khâpa e a châ?

Marâhsaw thlahpa khaihna a vaw tlôkhei tuhpa R. A Lorrain eima Mararâh Saikao khih â vaw ngia tua noh September 26, 1907 he eima Krizyhna Centenary tahpata pahnopa châ ta, khizaw Marâhsaw zydua aly kawpata ahmâ chyu awpata mokhâhpa a châ. R. A Lorrain ta Thlahpa khaihna avaw tlôkheipa hawhta Marâhpa pi he sapa lia chhao eima vaw khaih haw!

Thlahpa nata Sapa khaihna eima to khai tawhta Marâh Krizyhpa Hro liata kheihta e alypata eima Khaih via rili thei aw? Or kheihta e eima ly lai lymâ thei aw?
Chysapa he alyna a khohpa, alyna atlua nga haipa eima cha. Chavâta, khâpa e eima Biehrai ta 'alyna' tahpata miah a pachu tahpa he bahta mopasia tua ei si.

Alyna: tahpa he mongyuh reih ta mohchho hluhpi y ta, pleasure, satisfaction, happiness, joy etc… zy he chhaikhapa mohchho zy a châ. Eima Biehrai pathaihpa ta miah apachupa alyna he "Joy" tahpa alyna he a châ chai ngyu aw. He alyna he viasa richâh phapa tlyma, hneirôhna vâta tlyma alyna he châ vei. Eima Beipa Zisu Krista raihria tawhta athaopa alyna he a châ. Anoh khaipâ awpa a châ no ta, sapa châna tawhta ngiarohna laikawpa hnei hrâsala alyna hmeihseihpa khâchâ a hnei thlâh hapa alyna hawhpa he a châ. Khizaw "kyh a pachâ tupa" vâta khaipâpa a châna liata aly thlâh hapa alyna he a châ.

Kheihawhta e he alyna he eima hro liata eima to thei hra aw? Solomon bie hrona tawhta achu tua ei suh u.

1. Tao pachhina ta Alyna cha tluapa a châ (Satisfaction was sought experientially):

Athaisohpa (philosophers) zy ta ama rei pa cha: Solomon tluta athaisohpa nata hneirôhpa he khizaw lia pih tlâ mâh leipa ei ta, pih khao hra aw veih ei, tahpa he a châ. Abeipa lâta sohna hiata ahiapa hleikhôta hneirôhna chhao baichhapa a châ. Biesoh 3000 rei papau ta, 600 dei he Biehrai liata khôpa (record) a châ [Solomon Biography he I Abeizy 4:31-33 liata hmô theipa a châ.]

Ei hmotaopa zydua liata ei thaisohna hmâh nata, anodeikua he zydua he ziza liata tla a paipatlâh lilaw khai thlâh haw tahpata a reih (Biechhotuhpa 1:17).

2. Hneirôhna (Possession) hmâpata alyna tlua heihpa a châ:

Meitaku, Viahchao, Si nata Ngôh, O, azawtheipa tili, nata Bei chhaichhi hiadâh zy hluhpi hnei pata khih a sa. He zydua chhao he khâpa châ hlei vei, a tah. (Biechhotuhpa 5:10)

3. Tlaikao (Music) nata Chanô liata alyna tlua chanei heihpa a châ!

Khizaw liata chanô hmiesiapa ahmôpa maih lapi ta hnei ta, totâh nata tlaikao athaipa zy awpata alyna a tlua heih. He zydua he Bei Solomon châta khâpa hraoleipa tlao a châ heih.

Solomon Pachhana: He hmo zydua atao pachhi khai tawhta Bie Solomon reipa bie cha:

Abeipa biepiepa zy awpa he a châ [Biechhotuhpa 12:13]. Abeipa biepiepa cha khâpa e? Zawhana liata miah Pachhatuhpa Zisu ta a reipa cha kyh a pachâ raihrie awpa he Abei Biepiepa a cha, a tah. Apôstol Pawla ta Kalati mozy hnohta châ paphaopa Kalati 6:2 liata Abeipa Biepiepa cha "pakha nata pakha phaohri a phao khei awpa" he a châ, tahpata miah a chhopasia heih.

Nâma nata keima eima phao â hri tly ma? Marâhpa phao â hri ma? "Phaohripa" tahpa he khâpa e a châ?

Dictionary nata chhopasiana zy liata eima mo tita 'phaohri' tahpa he palôhru nata sapa liata phaohripa, hlaotloh leina china, thlahzohna, maophaona, nata tyuvyuh hneina zy he a châ. Eima phaohripa pathla nawpa chata ary liatapa zy he eima tao a bao.

(i) Tyuvyuh a pahnona: Marâhpa kyh a pachâtuhpa Vailimapaw ta eima Marâh châ miah vaw tao pata, Marâhpa chipho tlohpa eima vaw châ haw. He chipho tlohpa eima châna khâsia awpa "tyuvyuh" he keimo Marâhpa tyuvyuh châ ta, cha tyuvyuh cha keimo tlaita eima pahno awpa a pha. Tyuvyuh â pahno leipata he he la, khiekhie la keima tyuvyuh châ vei, tyuvyuh a hneipazy ta hria lavâ ei, tahpata tyuvyuh a thythlu tyhpa hrona ahneipazy heta ama chipho a pahlei-pahlô ha tyhpa a châ. Hlano liata Pyun ama tahpa chipho he he hawhpa chipho a ma châ. Atanoh Pyun chipho y khao vei.

(ii) Hriapasana: Eima tyuvyuh eima pahno thlâhpa a châ khiah eima hriapasa cheingei awpa a châ. Hriapasa leipata hlaotlohna y vei. Atanoh Marâhsaw râh lailâ eima pua ngâ kaw. He he Abeipa byhnâ sâkha a châ. Siku achu thei awpa thyutlia zydua siku achu teh u. Thaisohpa E Burke ta a reipa 'Education is the cheapest defense of a nation" a tahpa hawhta thaina sohna a chupata tiama hriapsapa he eima râh phaohripa pachha nawpa châta athôh chaipa chi pabupa a châ thlyu aw. Rai hriapata phusâ atlua theipa zydua tiamapata phusâ tlua hra teh u. K. Nielson "hlaotlohpazy he hmosaipiepa châ veih ei, ama chhuahpa pitloh awpata ama hriapasa," atahpa hawhta hmo eima taohriana maih liata a chhuahna chhaota hriapasa ei suh vy. Chatanachata eima hlao tloh aw ta, eima viasa, chhôhkha, nata chipho phaohripa eima phao khei thei aw.

(iii) Riahphapata A pôhkha awpa: Marâhpa he lôh-raoh chaipa nata apôhkha chaipa eima châ. He he chipho hropa eima pahniena châ ta, Marâh ei châpa ei palaikhei kaw tyh. Eimâ pakhyna awnanopa tlyma, eima hneipa denomination tlyma, sahlao eima châpa phupy moh tlyma â nano hrâsala Marâhpa eima châna liana heta khâchâ apôhkha via lymâ ei si. Marâhpa châta a phahnai awpa su nata daihti liata "riahpha apôhkha" pata rai hria khoh ei si. Ahy Marâhsaw pathlua-pathlâna hnei leipa Marâh Social Welfare and Development Committee (MSWDC) chhao avaw pi ha aw. Eima Centenary byhnâzy hry ta byhnâ rôhnah kawpa sâkha a châpa hawta Marapa a pôhkhana liata mia achhietha papua lai lyma awpa a cha hra aw.

Bie sypahmaohna: Marâhpa he vâpha chaipa nata byhnâ ato chaipa eima châ. Marâhpa nachapa he apalai kaw hla ty. Kyhpachâna a hneipa eima Missionary R. A Lorrain vâta Marâhpa thlahpa nata sapa a vaw khaih haw hi. Eima khaih haw tawhta alypata khaih via lymâ thei nawpata eima Beipa "biepiepa" liata eima hroh thei awpa âbyuh. Eima biepiepa cha pakhâ nata pakhâ kyh a pachâ awpa a châ. Sasyh kyh a pachanâ, vaih kyh pachâna nata chipho kyh pachâna he phaohri âphaokhei raihriena a châ. Kyh a pachâ awpa he khoh tlyna châ vei. Abeipa biepiepa (commandment) a châ.

Eima phaohri eimâ phaokhei thei raihrie nawpa châta eima tyuvyuh eima pahno awpa â byuhpa hawhta hriapasana eima hnei awpa chhao a ngiah. Riahphapata apôhkha via lymâ awpa chhao he a châ. He he "Centenary Khôlâ Marâhpa Hro" acha awpa a cha. Chatanachata Centenery khôlâ Marâhpa eima hna tlâh laih lymâ aw ta, alypata eima khaih rili thei aw!

Abeipata akyhpachapa Marâhpa byhnâ pie via rili maw sy! Amen!
Ref:
Isaiah 60:1 "Arise, shine, for your light has come, and the glory of the LORD rises upon you.

Ecclesiastes 12: 13 Now all has been heard; here is the conclusion of the matter: Fear God and keep his commandments, for this is the whole duty of man.
John 15: 11 I have told you this so that my joy may be in you and that your joy may be complete. 12My command is this: Love each other as I have loved you.

Galatians 6: 2Carry each other's burdens, and in this way you will fulfill the law of Christ.

Hebrai 13: 16 And do not forget to do good and to share with others, for with such sacrifices God is pleased.